Tucker commits to Pitt
2017 Ft. Lauderdale (Fla.) St. Thomas Aquinas standout Albert Tucker committed to Pitt on Tuesday afternoon, he confirmed to Panther-Lair.com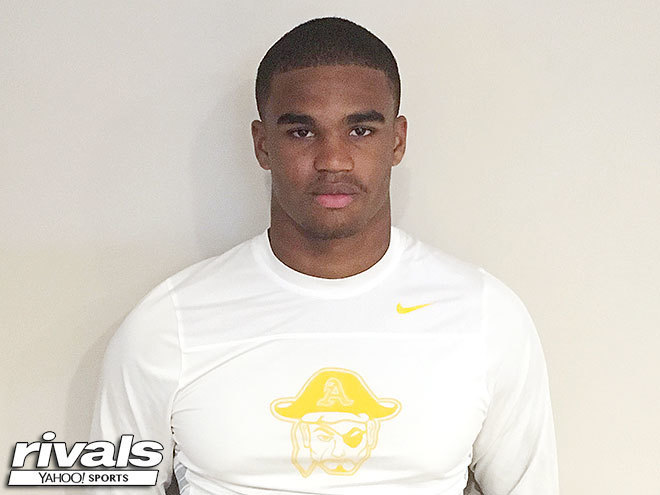 Three-star Albert Tucker became Pitt's ninth commitment of the 2017 class during Tuesday afternoon. The 6-foot-1, 182-pound Ft. Lauderdale (Fla.) St. Thomas Aquinas standout committed to Pitt as an outside linebacker shortly after announcing a final two of Pittsburgh and Colorado in an interview with Panther-Lair.com's Chris Peak. Kentucky, Colorado State, and Middle Tennessee State have also offered scholarships to Tucker.

In his interview with Panther-Lair, Tucker explained that his one-day visit to the Steel City blew him away and it ultimately proved to be the deal-sealer in his recruitment, Tucker confirmed with Panther-Lair.
"I was in town for one day, but that one day was amazing," he said. "I liked the people and all the great food, and got to meet one of the athletes, a defensive end named James; he seems like a really great kid. I met with Coach (Rob) Harley for a little bit and got to know his schemes and how he runs his linebackers. And I love the head coach; he's a great head coach and he seems like he knows what he's doing and he knows what he wants from all his kids.

"I've been talking to Pitt for about a month. They offered me at a satellite camp at University School that was hosted by Michigan. I talked to them a few weeks before that, and they said they wanted to get to know me, get to know the way I play, just who I am. Then they saw me at the camp and they love the way I play. They wanted me to come visit and see how their campus is.

"The campus is beautiful. The Cathedral just blew me away, and with all the culture and scenery, the campus was great."

Tucker's commitment was tipped off in usual fashion by Pat Narduzzi's infamous "Pat Signal" on Twitter. Check out the Pat Signal, Tucker's film, and reactions from other Pitt coaches below.